Welcome to my website! I'm a freelance cartoonist and illustrator.
I set up this website to communicate with clients, prospective clients, fellow cartoonists, people interested in cartooning and even friends. If you have any comments about the website, just want to talk about cartooning, or need cartoon or illustration work, please don't hesitate to email me at:
doug@blackwelltoons.com
-Douglas Blackwell
Caption:"I'm sorry, the doctor is off on vacation. Could you come back in an hour?"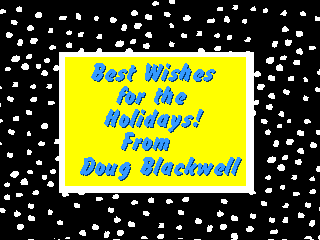 ©Blackwell Cartoon Service